Joe Ball
by D'Urbino, Lomazzi
For the fiftieth anniversary of Joe, was released Joe Ball, a leather footrest and pouf, whose shape and stitches are those of the classic baseball. A natural completion to the armchair, the pouf has a weight inside which also makes it steady as a seat, preventing it from rolling. Joe Ball's leather bears stamped the characteristic marks of Centro Studi Poltronova, of the fiftieth anniversary and of Joe.
To request information, please write to info@poltronova.it, for a quote to sales@poltronova.it.
...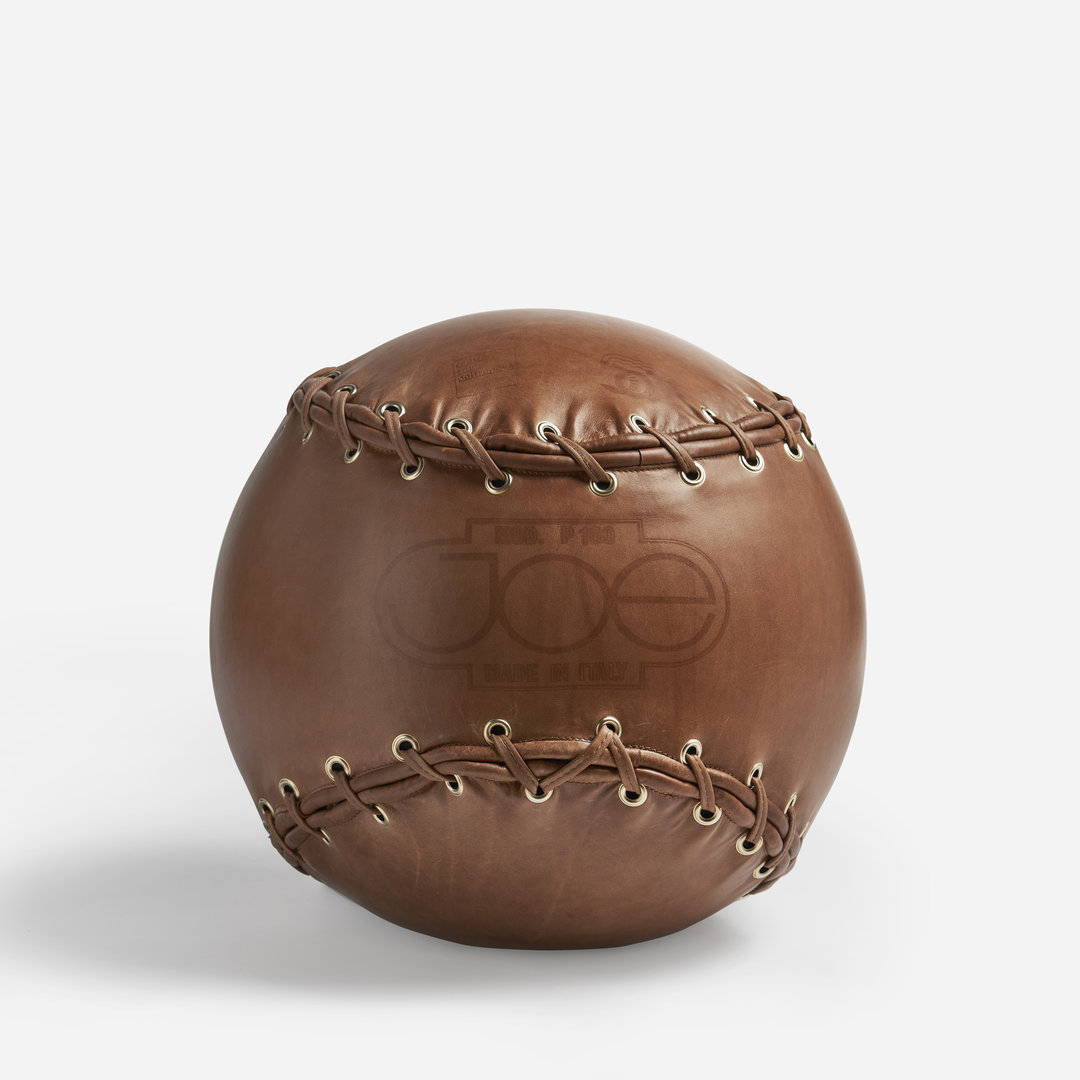 Chart
year2020
typologyPouf/footrest
dimensionØ 52 cm
weight8 kg
materials[padding] preformed polyurethane
[balancing] placed internally
[covering] high quality soft leather cover
colourswide range of colours
downloadproduct leaflet | instructions
...
Exhibitions
2020Poltronova. La casa non domestica, Contemporary Cluster, Rome
2023Ultrafavola. Poltronova beyond the mirror, Milano Design Week, Milan
...