Design Break 07 — Ettore Sottsass jr. interviewed by Francesca Balena Arista
From Ettore Sottsass.
A private scrapbook.
1957—2007
How did your relationship with Poltronova begin?
«As I think I've written somewhere, my story with Poltronova began in 1956—57. In 1956 I was in the United States and more or less unemployed both when I went there and when I came back. When I returned, the artist Agenore Fabbri called me and said, "Listen, there's a company here in Tuscany called Poltronova that wants someone to design furniture for them". I was, of course, excited at the prospect because I didn't have any work, so I said, OK, let's do something!.»»
How was Poltronova different from other companies? 
«Well, other companies… Which ones were they? Cassina, Gavina and a few others: they were all based in Northern Italian cities and therefore had much better facilities. At that time Poltronova was, how can I put it, a last resort for Tuscan hand craftsmanship and quality. As you may have realised from my projects at the time, it was a particularly effervescent period for me and I was way ahead of Poltronova. The things I designed were too unusual. Take the Mobili Grigi series, for example, of which a few prototypes were produced and that's all, but now they are exhibited in museums. These gratings, for example…
He points to a photograph of the installation of mobile gratings designed for the Poltronova showroom
…which neither Cassina or Gavina would ever have dreamed of making. Without mentioning the Mobili Grigi series, complete madness..»
Poltronova made various pieces of marketable furniture, like the CUB8 wall system by Angelo Mangiarotti, so that in parallel it could produce experimental designs like yours.
«The experimentation was real, and that was the unusual thing about Cammilli, who was an artist and therefore believed in artistic invention and creative design, as we'd call it today. That's why we got on so well together: he produced the prototypes and every so often I did something else that was "sellable". This period here…
He points to the Cometa lamp
… was very interesting, because vacuum—moulding was a new technology and Cammilli had invested in the production of the moulds..»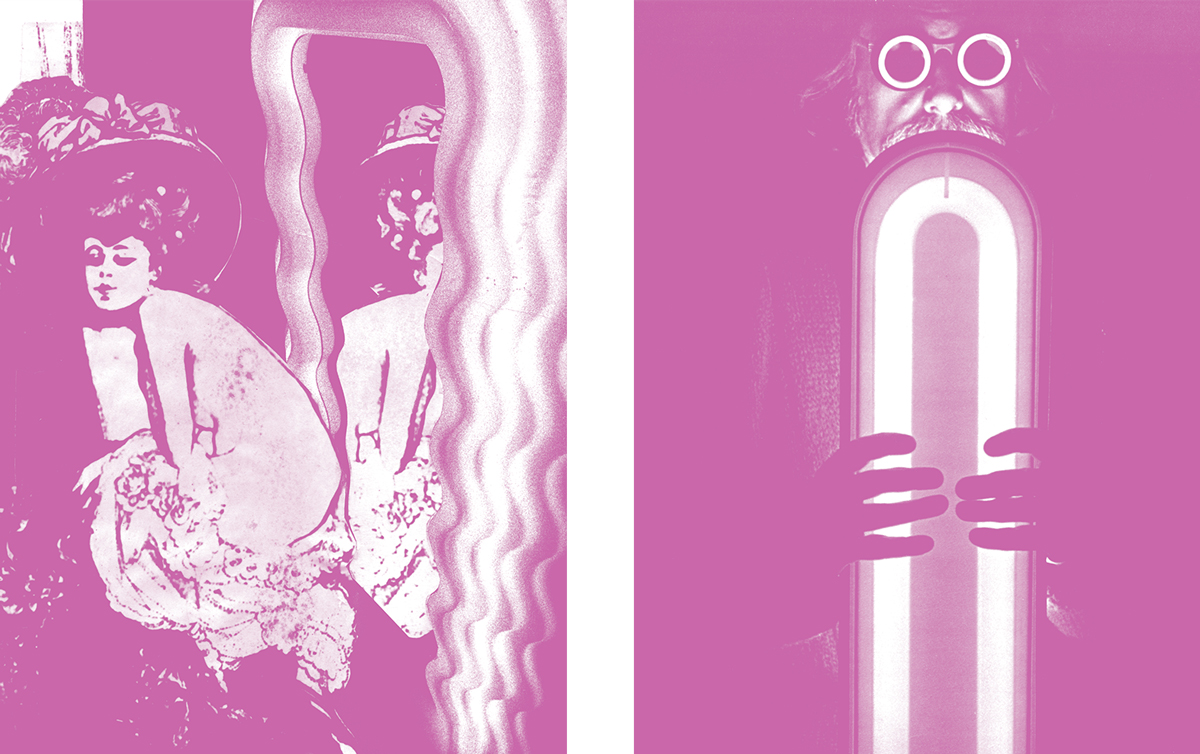 The photographic images you used to tell the story of this furniture are very unusual, can you explain them to us?

«In the photographs for Poltronova there's the idea that furniture isn't a catalogue of individual objects placed in a home, but the design of a place or what we might call an existential state. In the photographs of the "Mobili Grigi" series there's a woman with her hair on the table, for example, and one where you can only see her leg… the fact that I put these legs in them, these items… in a certain sense was an announcement that the furniture is designed for an existence that is aware of existential disaster. They aren't designed for a middle—class family, all happy and contented and so on. They create a strange, almost metaphysical setting, which meant they worked even less well on the market, there was just no way around it.»
These images also contain references to the sensual or even sexual dimension of existence. 
«Absolutely. What you call sensual I call sensory: life is perceived first sensorily and then intellectually. And sexuality forms part of this sensory vocabulary. »
This collage with the Ultrafragola mirror from the Poltronova Archives, is it yours? The figure of the woman in the mirror seems like a dancer from one of Toulouse—Lautrec's paintings.
«Yes. This collage was for a Poltronova catalog that was never produced. But the image is from a book by an Austrian nobleman who had fun drawing deeply erotic scenes at the turn of the nineteenth and twentieth centuries. Mirrors are used mainly by women, and women have a natural flair for seduction. What wasn't a success, let's say, and didn't sell was my constant striving to give a meaning to design, to give it a sense.»
And do you think this sells today? Have people finally understood you?
«No, they don't understand me today. They use me and sell me. And when you sell something, you don't necessarily understand what it is that you're selling: you just sell it, because you've realised there's a market for it.»E secondo lei questo oggi si vende? Lei è stato finalmente compreso?
In 1977, when the book "Fare mobili con Poltronova" [Making furniture with Poltronova] was published, in which the story of the company's first twenty years in business is told, the designers were asked a question: Is living easy? You answered by first drawing two people embracing in bed, with their clothes scattered everywhere and a simple table laid with plates and glasses: living is easy here; then a table overflowing with food and drink: living becomes difficult here. Why?
«Living is easy is a bourgeois statement, let's say. Living is easy when you have the money to live. It's difficult to have a fully laid table, you need to be middle class to have one. It's easy for me, for you and for our friends, but many people don't have a table to lay, and that doesn't mean just things to put on it, but not even the table itself!»
«In life too, the experience of the home can be easier or more difficult. You may have put lots of lovely oranges and flowers in the room, but if you've been told your dad is sick, living there suddenly becomes difficult. When you fall in love with a girl and marry her, you're all happy for a while, living is easy and anything goes. When I got married, we were so poor I had to climb three flights of stairs to fetch wood for the fire. Our home decoration was improvised and if we had a colourful cushion we were all happy.Now that I'm older and weaker, I can't sleep for example, I can't fight back the thoughts. I'm not sure how to answer the question of whether Living is easy: is living life easy?»
Living life no. 
In that case, neither is living the experience of your home.