RUMBLE
Sofa, design by Gianni Pettena
The design of this sofa derives from the experience of living in a large place, originally a 19th—century atelier for artists, where the furniture had to be conceived on the scale of the place and not on a human scale. It is an object that dialogues with the volume of the overall space and takes into account the fact that that is where it is used. The sofa is a simple, original form, a womb where everything happens or has already happened, but which still suggests possibilities, other things that can happen there. It is an object that breaks up form as it breaks up function; it acquires meaning when the clean geometry of the initial status quo is upset by equally ungrammatical functions.
To request information, please write to info@poltronova.it, for a quote to sales@poltronova.it.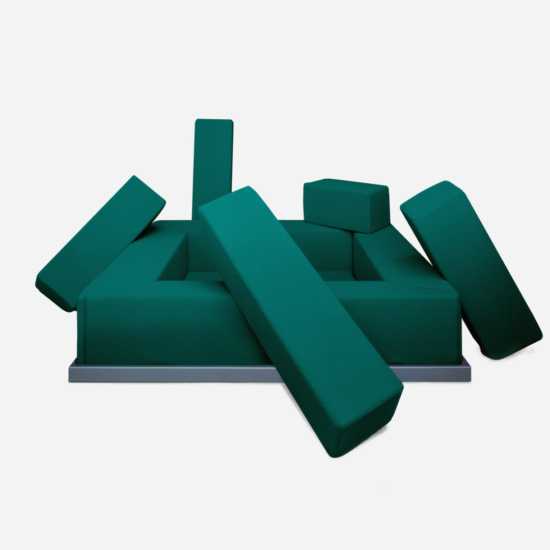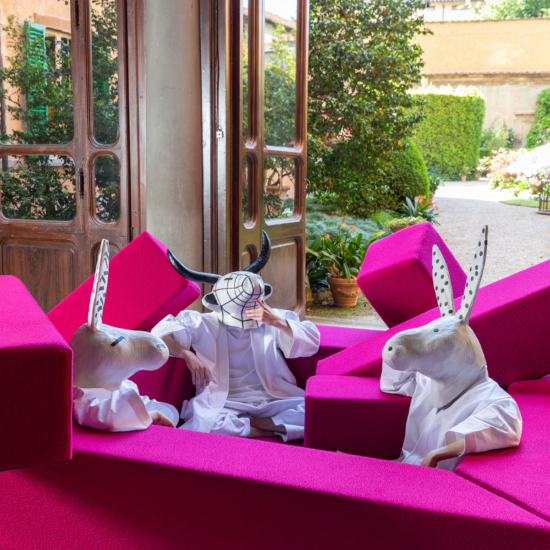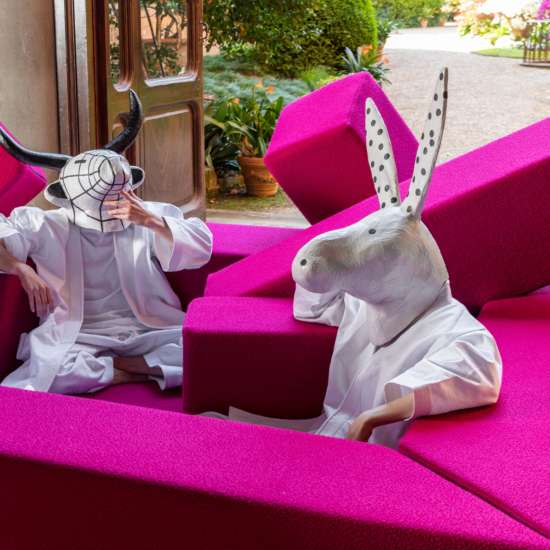 year
1967
—
typology
sofa
—
dimension
248[l] x 248[w] x 51[h] cm
—
weight
143 kg
—
materials
frame solid wood painted silver
cushions polyurethane foam
cover fabric in various finishes
—
colours
raspberry pink / royal blue / emerald green
—
download
product leaflet | instructions
2022 Gianni Pettena… per parole e per immagini… Milano Design Week, Spazio Maria Calderara, Milan