Ultrafragola
by Ettore Sottsass jr.
Lo specchio/lampada Ultrafragola con la sua sagoma sinuosa, evocativa di una chioma femminile ondulata, appartiene alla serie dei Mobili Grigi, una camera da letto e un soggiorno completi, disegnati da Ettore Sottsass per Poltronova e presentati alla terza edizione di Eurodomus nel 1970. Tutti tranne Ultrafragola sono rimasti allo stadio di prototipi.
«Quanto poi alle luci che escono fuori dai "Mobili Grigi", le tombe non hanno sempre delle tremule luci che illuminano la tristezza degli spazi vaganti nella valle polverosa? E i sottomarini non hanno delle luci verdi tremolanti nella loro pancia? Le luci sono pensate venir fuori dal corpo di fiberglass, come il bianco splendente della pelle bianca dei seni, o il rosso splendente della punta del pene nelle notti pornografiche, qualcosa del genere, voglio dire qualcosa come le lucciole giapponesi che trasformano le notti di maggio in materia solida. Ci può essere qualcosa di più ridicolo?»
[Ettore Sottsass jr., 1970]
Per richiedere informazioni scrivere a info@poltronova.it, per un preventivo a sales@poltronova.it.
...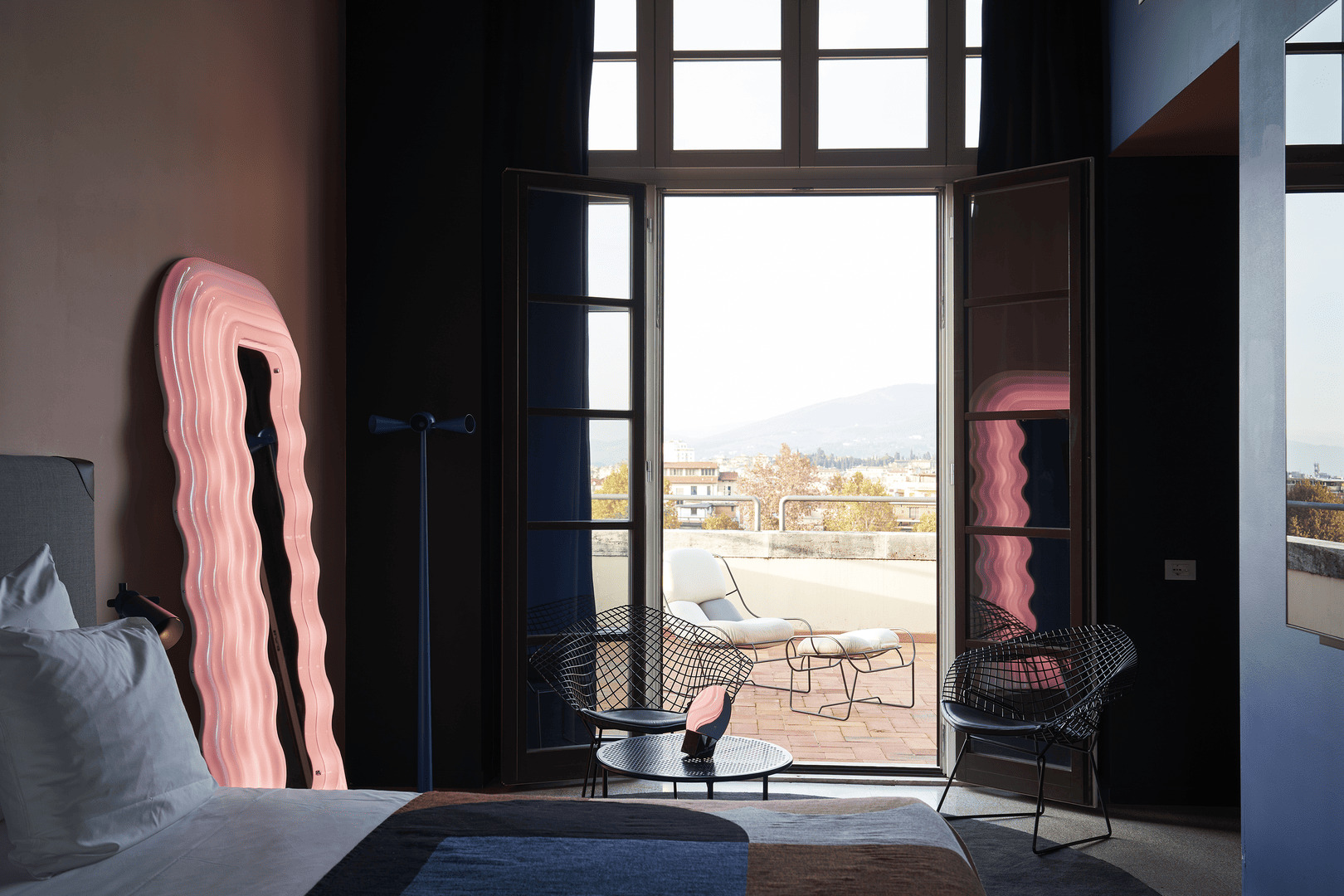 Chart
anno1970
tipologiaspecchio/lampada
dimensioni100[l] x 13[p] x 195[a] cm
peso34 kg
materialiPETG opalino termoformato, specchio, luci a LED
colori[acrilico] bianco opalino
[luce] rosa
n.b.Lo specchio Ultrafragola è stato progettato da Ettore Sottsass jr. con un unico specifico colore: rosa chiaro. La forma dell'oggetto, le dimensioni e la complessità dell'impianto illuminante all'interno, la luminosità e il colore rosa chiaro possono essere percepiti con leggere variazioni di tono a seconda della luce, del tipo di foto, della parete di fondo sui cui è appoggiato e l'ambiente circostante in cui è inserito. Eventuali sfumature o colori diversi non sono conformi al progetto originale, quindi non autentici. Per qualunque dubbio o chiarimento si prega di rivolgersi all'azienda attraverso gli appositi contatti.
downloadscheda prodotto | istruzioni
...
Mostre
1970Eurodomus 3, Palazzo dell'Arte, Milan
1971Domus Italian Design, Harrods, London
1991Mobili Italiani 1961-1991. Le varie età dei linguaggi, Triennale, Milan
1999Ettore Sottsass, Salone Internazionale del Mobile, Milan
20031945–2000 Il Design In Italia: 100 Oggetti della Collezione Permanente del Design Italiano, Triennale di Milano, Milan / La Fabbrica Bella, Centro Cultural Justiça Federal, Rio de Janeiro / La Fabbrica Bella, Altman Building, New York
2004I Maestri: Design Italiano, Triennale di Milano travelling exhibition / Radical Design, Casa Masaccio, San Giovanni Valdarno, Italy
2005Sottsass Progetti 1946—2005, MART, Museo di Arte Moderna di Trento e Rovereto, Rovereto, Italy
2006Italy Made In Art: Now, Contemporary Arts and Industrial Design, Museum Of Contemporary Art, Shanghai / Ettore Sottsass Architect And Designer, LACMA, Los Angeles
2007Plexiglass: Werkstoff in Architektur und Design = material in architecture and design, Institut Mathildenhöhe, Darmstadt, Germany / Ettore Sottsass: Vorrei Sapere Perché, Salone degli Incanti, Ex Pescheria, Trieste
2008Abitare il tempo, Verona Fiere, Verona, Italy
2010Biennale Internazionale del Design, Palazzo dei Capitani, Ascoli Piceno, Italy
2011Creative Junctions, National Museum of China, Beijing / Meet Design: An Italian Story, Museo dei Fori Imperiali, Rome / Meet Design: An Italian Story, Palazzo Bertalazone, Turin / Le Fabbriche Dei Sogni, Triennale di Milano, Milan
2012Pop Art Design, Vitra Design Museum, Weil am Rhein, Germany / Pop Art Design, Louisiana Museum of Modern Art, Humlebæk, Denmark
2013Pop Art Design, Moderna Museet, Stockholm / Pop Art Design, Barbican Art Gallery, London
2015Creativa Produzione: La Toscana e il design Italiano 1950–1990, Fondazione Ragghianti, Lucca, Italy / Firenze 4 ever, 11th edition, LuisaViaRoma, Florence / Pop Art Design, EMMA Espoo Museum of Modern Art, Henie Onstad Kunstsenter, Høvikodden, Norway
2017Radical Utopias: Beyond architecture: Florence 1966—1976, Fondazione Palazzo Strozzi, Florence
2018Joeuts à Jouer: Oggetti nella foresta, Istituto Italiano di Cultura, Brussels, Belgium / Italiana: L'Italia vista dalla moda 1971–2001, Palazzo Reale, Milan / Radical Utopias: Beyond architecture: Florence 1966–1976, CCA Canadian Centre for Architecture, Montréal
2019Museo del Design Italiano, Triennale, Milan / I–Made: Italian Manufacture Art & Design exhibition, Saatchi Gallery, London / Porto Design Biennale, Palácio das Artes Fundação da Juventude, Porto
2020Poltronova. La casa non domestica, Contemporary Cluster, Rome
...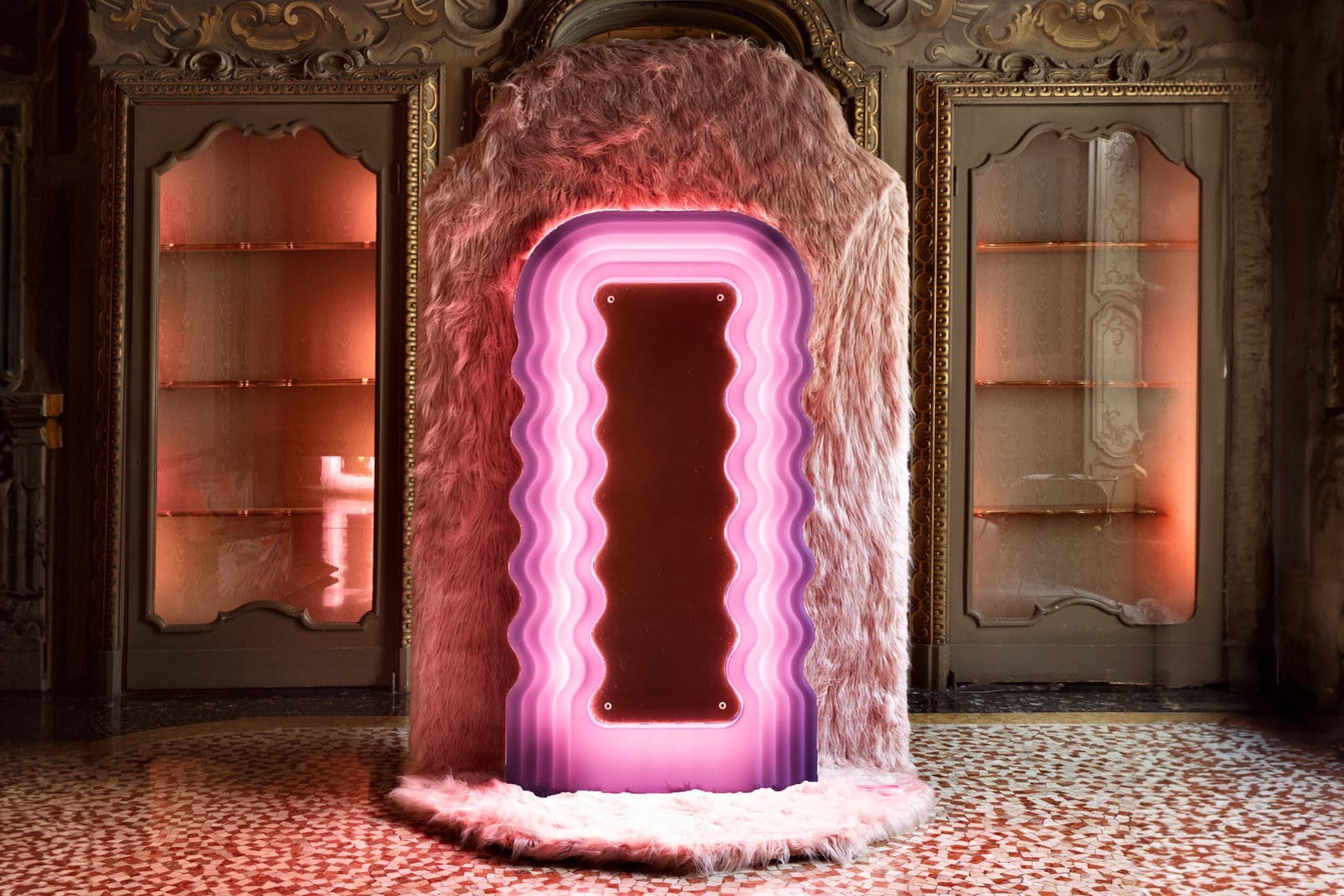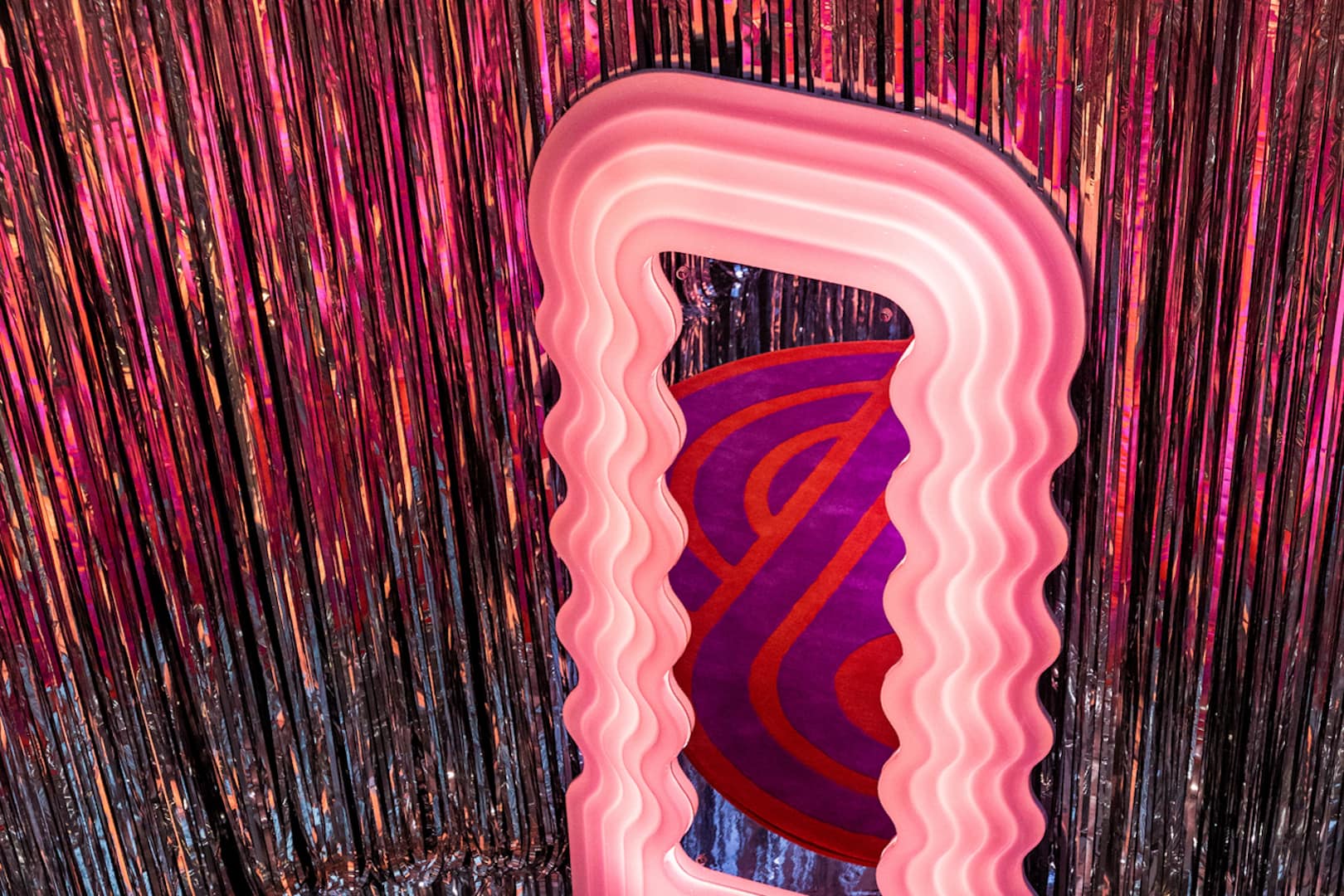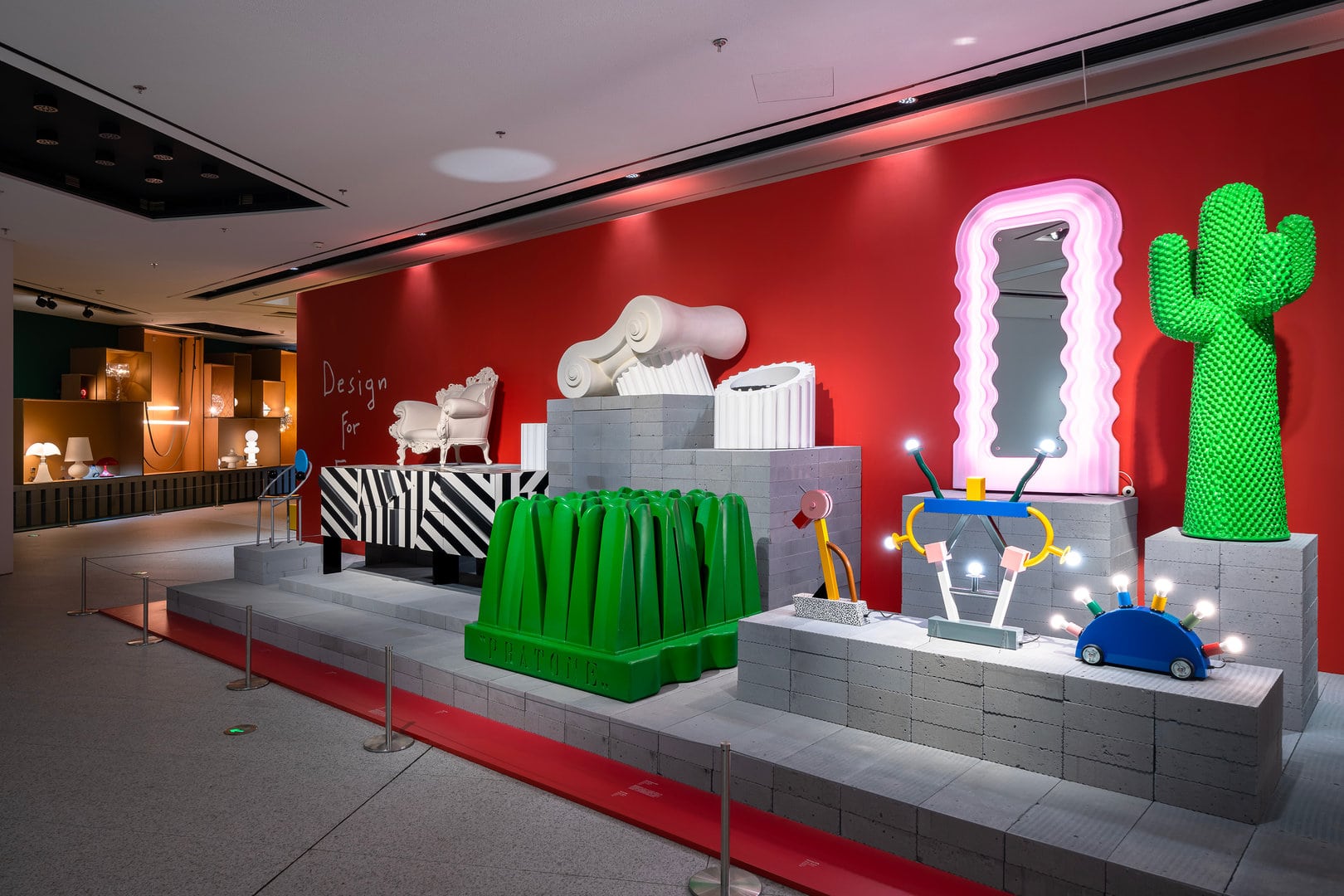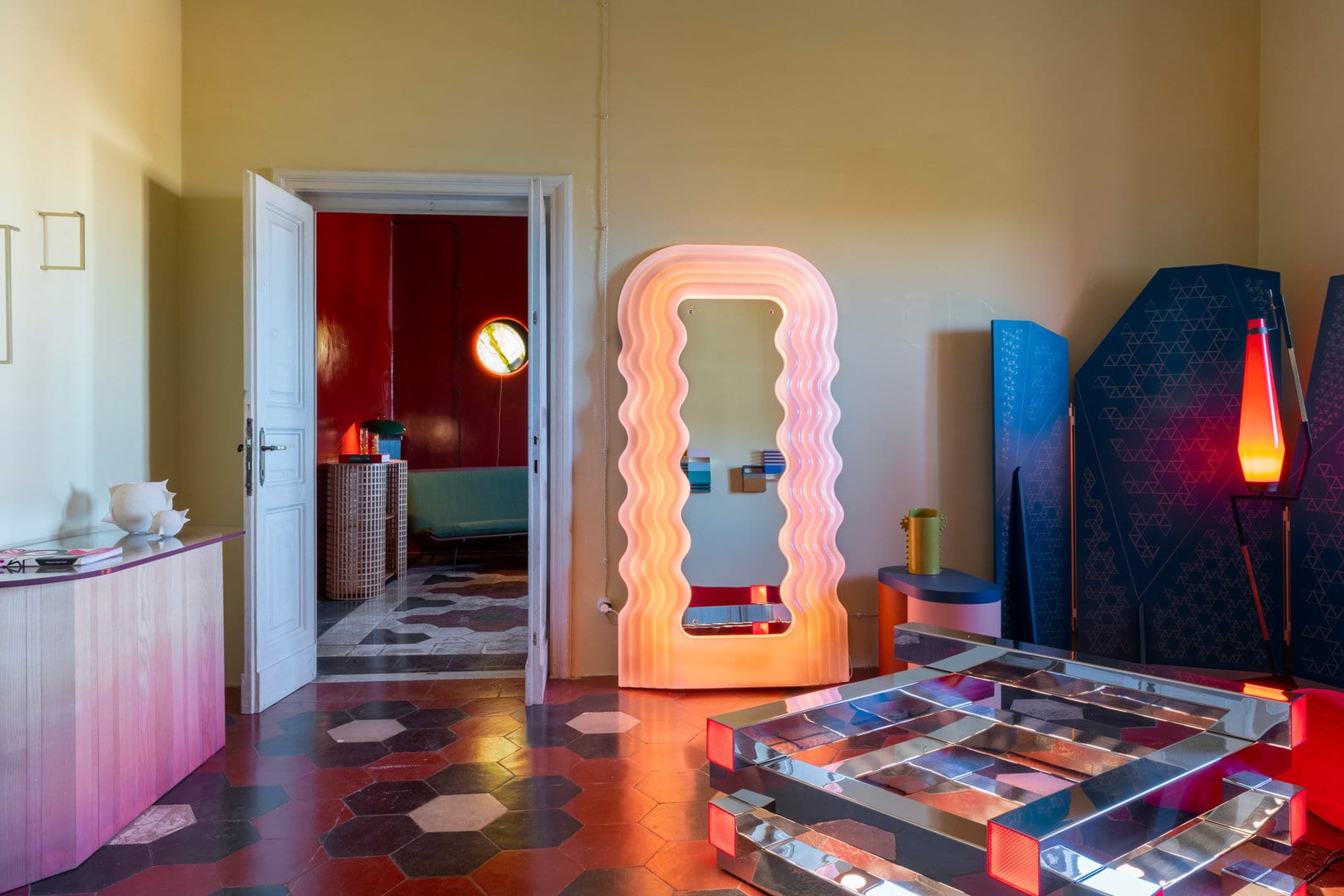 #ultrafragola on Instagram
1917 — 2007
Designed for Poltronova:
Ultrafragola, Asteroide, Barbarella, Superbox, Mobili grigi, Pranzo aromatico, Yantra, Nefertiti, Malatesta, Califfo, Crazy horse