Elle Decor. The Art of Light
17—23 April
Milano Design Week 2023
Elle Decor The Art of Light
Palazzo Bovara, Corso Venezia 51, Milan
Interior Design: Giuliano Andrea dell'Uva
Lighting Design: Marinella Patetta and Claudio Valent – Metis Lighting
Landscape Design: Antonio Perazzi
Centro Studi Poltronova presents
SOFO I T02 Superstudio
RUMBLE Sofa Gianni Pettena
For 'The Art of Light', the tenth anniversary of Elle Decor at Palazzo Bovara, Studio Giuliano Andrea dell'Uva, in collaboration with Metis Lighting, chose Poltronova.
The project, curated by two of the most refined and innovative organisations on the Italian scene, presents SOFO, in the sofa and in the armchair version (Superstudio), the T02 coffee table (Superstudio) and the RUMBLE sofa (Gianni Pettena).
– – –
Disco Room
Correctly catching its playful vein, Sofo (Superstudio) becomes the protagonist of a room dedicated to the private disco of an art collector. The block obtained by means of an "S" cut from a polyurethane cube, covered with a fabric furrowed by two large stripes, in two different versions, Rosancio and Verosa, can be lined up like a train or stacked like a tower. The outcome is always an abstract and colourful ambience that conveys joie de vivre and fun.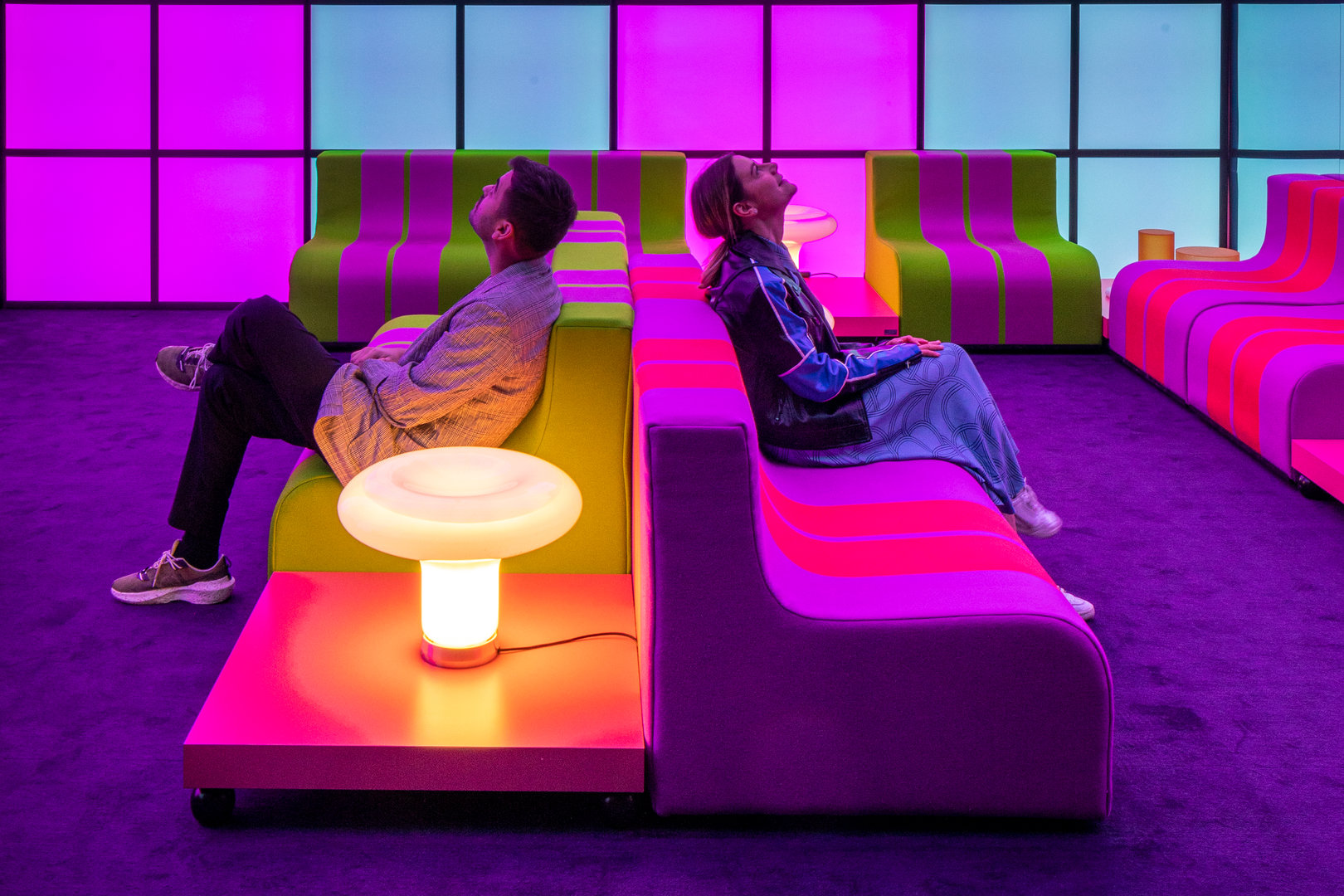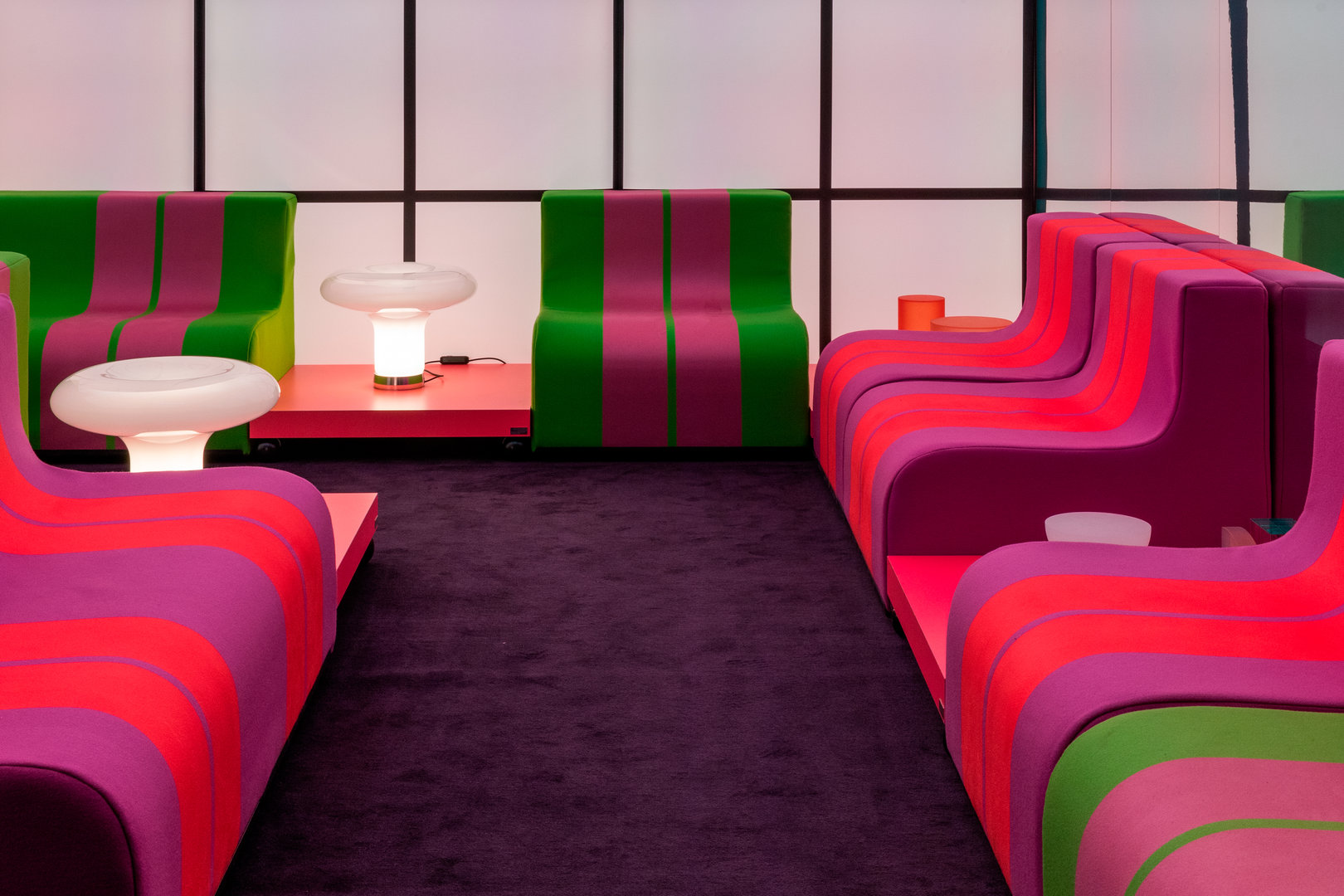 – – –
Color Experience
One of the focal themes of 'The Art of Light' exhibition is the relationship between light and colour, together with the refraction of light on surfaces and textiles. In the room in which the Rumble (Gianni Pettena) stands, white light projectors gradually bring out the royal blue colour of the historic Casentino cloth with which the sofa is upholstered.
The design of this item derives from the experience of living in a large place, originally a 19th-century atelier for artists, where the furniture had to be conceived on the scale of the place and not on a human scale. It is an object that breaks up form as it breaks up function; it acquires meaning when the clean geometry of the initial status quo is upset by equally ungrammatical functions.