TERRAZZO
Fabric designed by Bethan Laura Wood
Bethan's time living in Venice had a lasting effect on her, whilst partaking in a residency in 2010 set inside a beautiful Venetian Palazzo, Bethan fell head over heels with the Terrazzo that covered every inch of the space, captivated by the multiple types of patternation, Bethan has been drawn to make work influenced by this ever since. In honor of being invited to design a covering of the icon Superonda (Archizoom Associati) sofa, Bethan decided to create a super fake terrazzo in which precious stones could have been mined from the psychedelic landscape that the Superonda creates.
To request information, please write to info@poltronova.it, for a quote to sales@poltronova.it.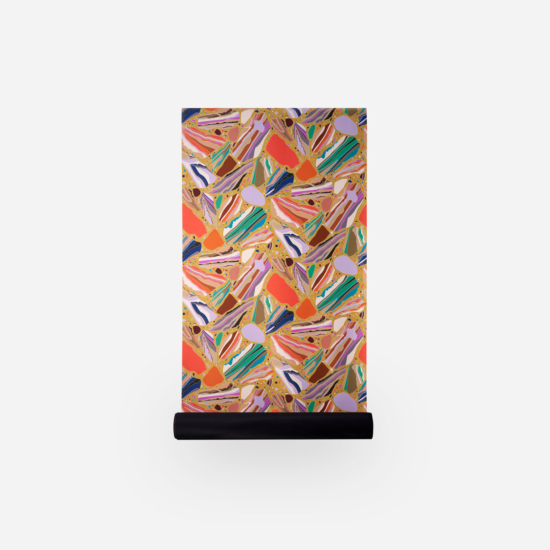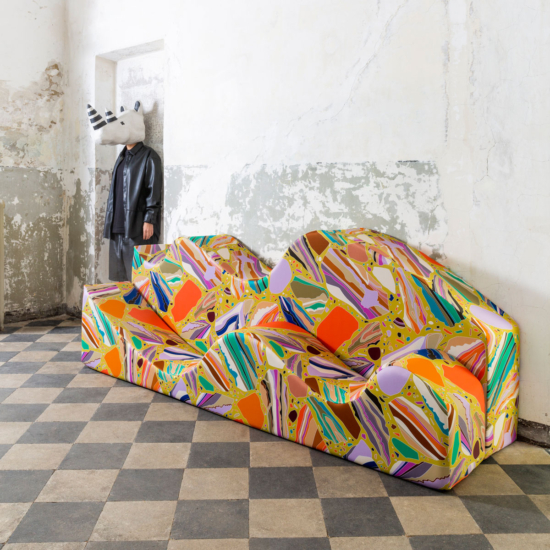 year
2022
—
typology
fabric
—
materials
polyamide and elastane fabric with polyurethane mid layer
—
colours
multi-coloured pattern
—
download
product leaflet
2022 Design Variations. Milano Design Week, Palazzo Visconti, Milan