SOFO
Armchair and sofa designed by Superstudio
Sofo is a seat to place in a row, like a train, or to stack to build solid, colorful mountains. It is simply a block made with an S—shaped cut from a cube of polyurethane, covered with fabric featuring two large stripes. The result of a very simple operation, without wasted material or thought. It presents itself as a compact, abstract, colorful object that communicates the joy of living, like things that arrive from another world.
To request information, please write to info@poltronova.it, for a quote to sales@poltronova.it.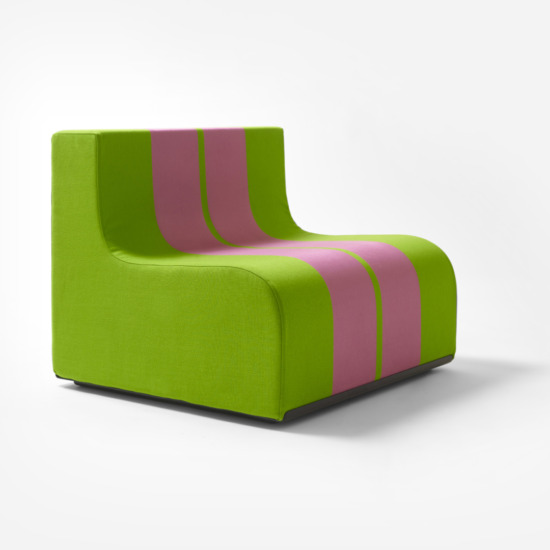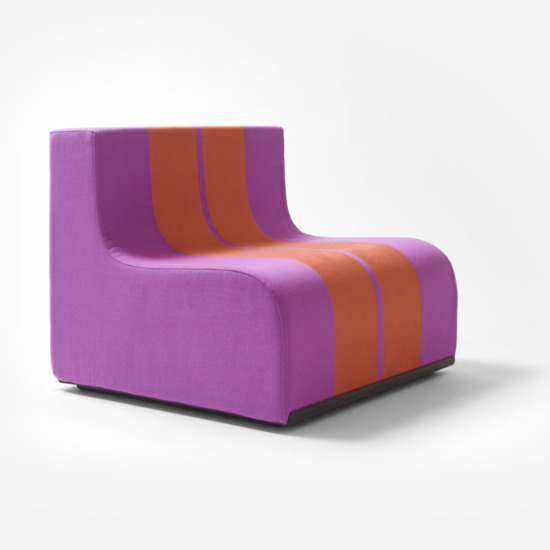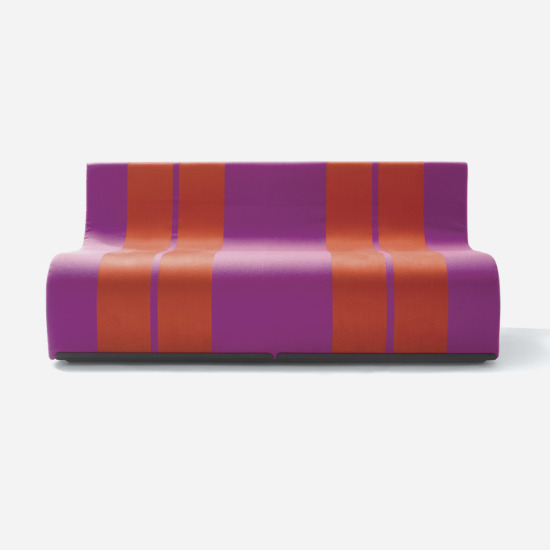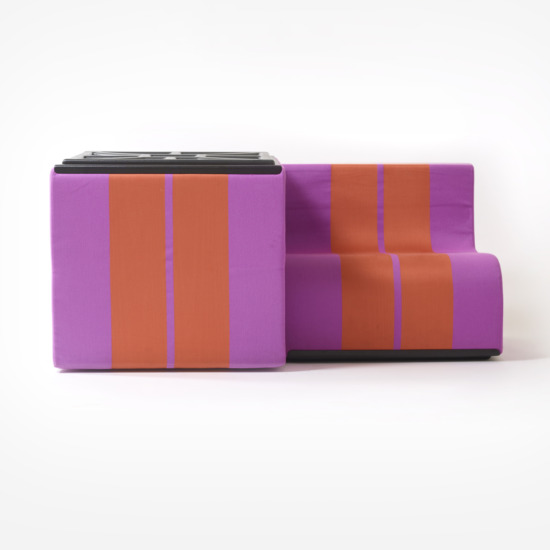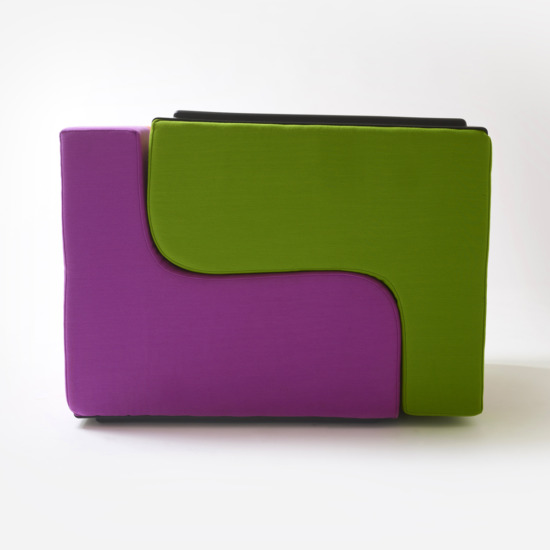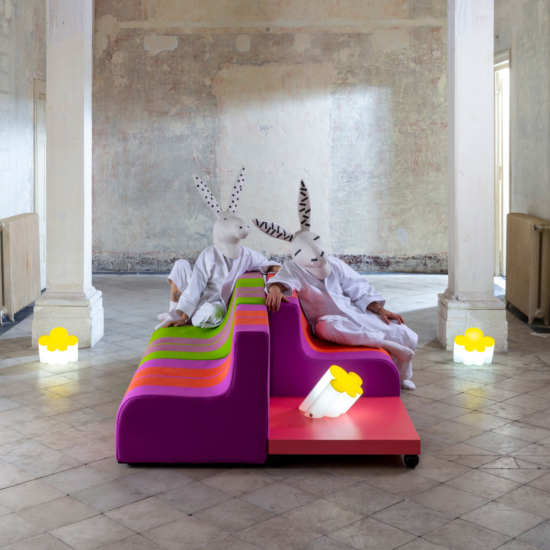 year
1968
—
typology
armchair and sofa
—
dimension
armchair 82[l] x 82[w] x 70[h] cm
sofa 164[l] x 82[w] x 70[h] cm
—
weight
armchair 12 kg
sofa 24 kg
—
materials
structure polyurethane
base moulded plastic
covering cotton and viscose fabric
—
colours
verosa [green/pink]
rosancio [pink/orange]
—
download
product leaflet | instructions
1972 Italy: The New Domestic Landscape, Museum of Modern Art, New York / International Salone del Mobile, Milan 2016 Superstudio 50, MAXXI, Rome 2017 Superstudio: Mobili 1966—2016, Ungers Archiv für Architekturwissenschaft, Cologne / Superstudio 50, Power Station of Art, Shanghai 2018 Joeuts à Jouer: Objects in the forest, Istituto Italiano di Cultura, Brussels 2019 Museo del Design Italiano, Triennale, Milan / I–Made: Italian Manufacture Art & Design exhibition, Saatchi Gallery, London / Florence Biennale: Biennale Internazionale di Arte contemporanea di Firenze, Fortezza da Basso, Florence 2020 Poltronova. La casa non domestica, Contemporary Cluster, Rome 2021 Superstudio Migrazioni, CIVA, Brussels