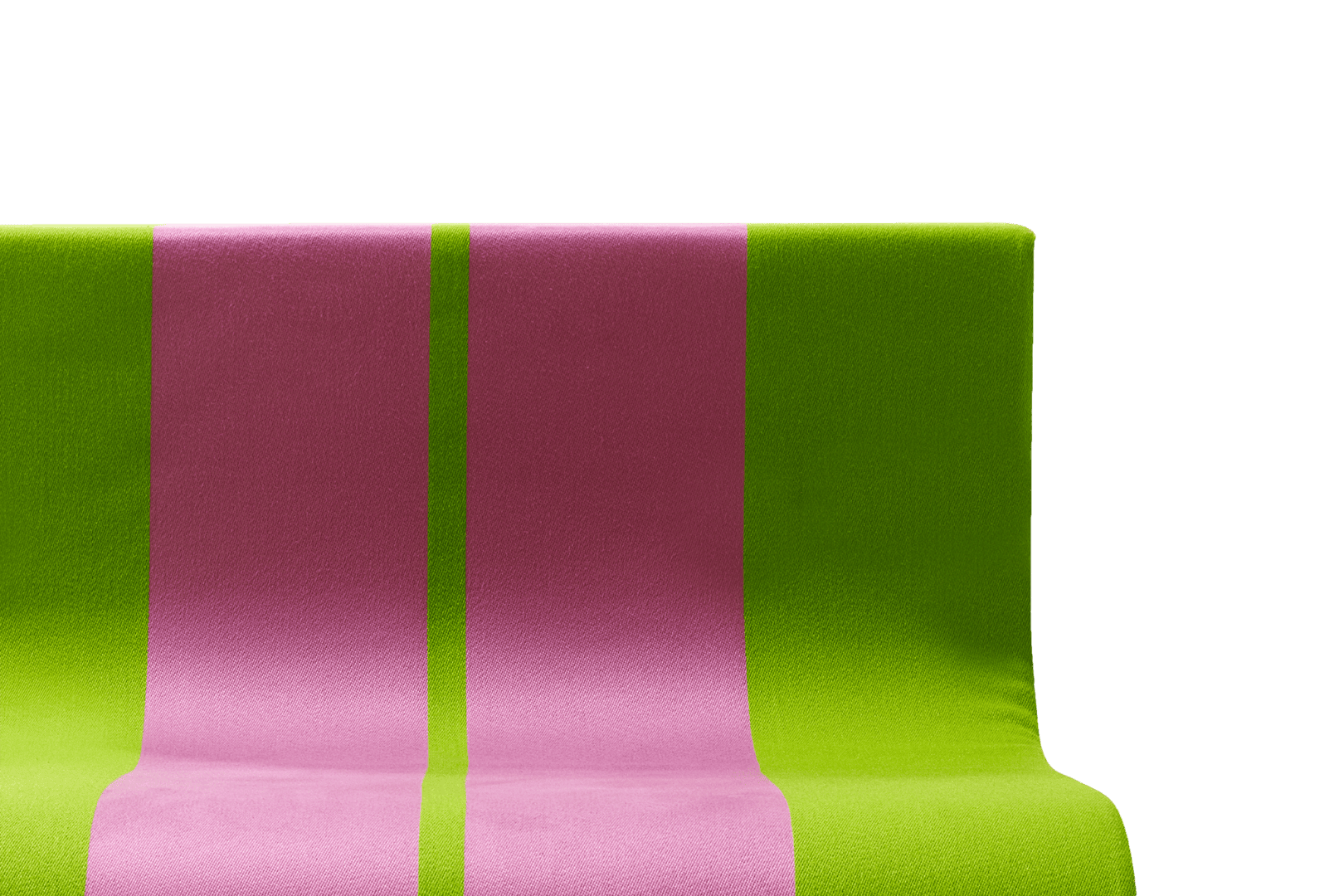 Sofo
by Superstudio
Sofo is a seat to place in a row, like a train, or to stack to build solid, colorful mountains. It is simply a block made with an S—shaped cut from a cube of polyurethane, covered with fabric featuring two large stripes. The result of a very simple operation, without wasted material or thought. It presents itself as a compact, abstract, colorful object that communicates the joy of living, like things that arrive from another world.
To request information, please write to info@poltronova.it, for a quote to sales@poltronova.it.
...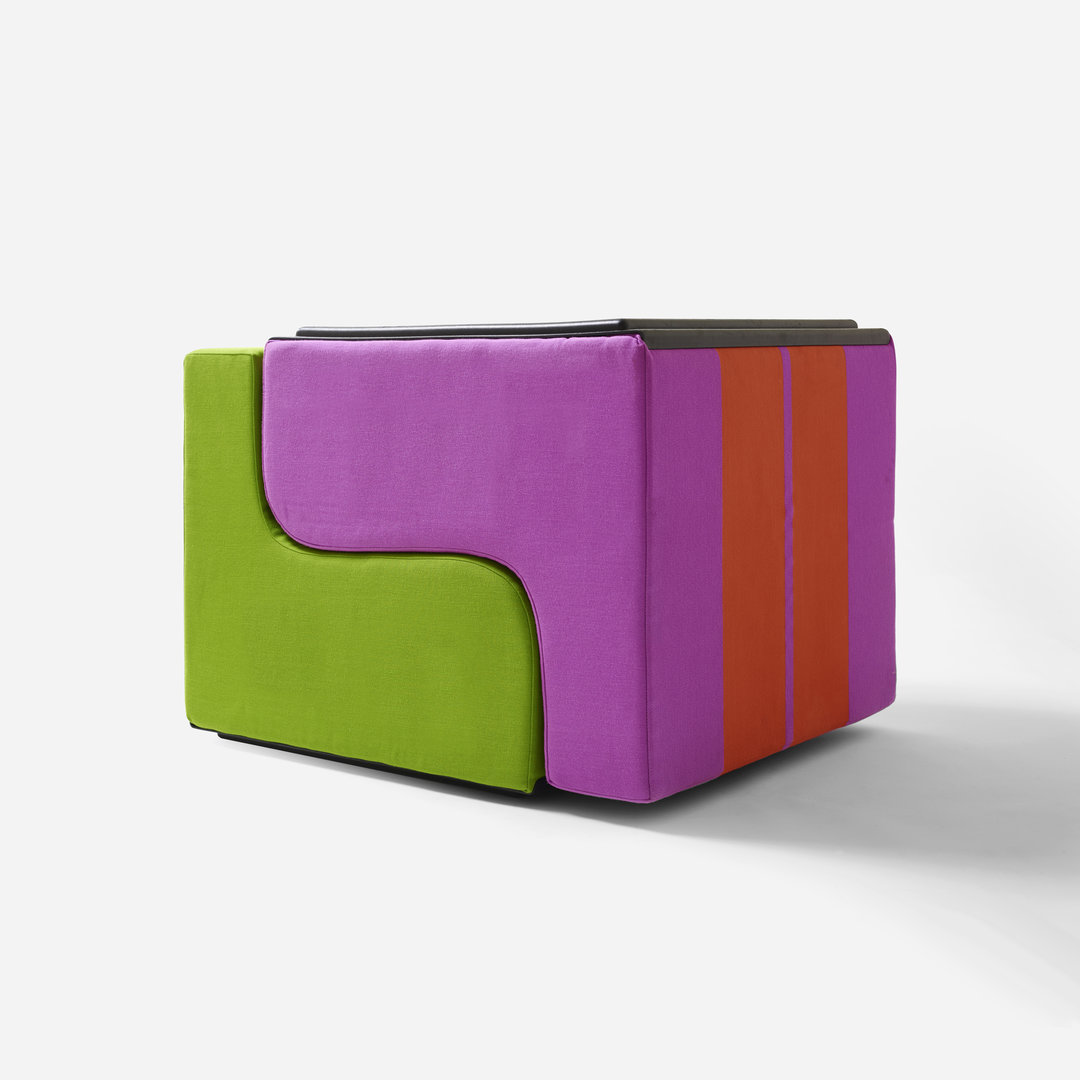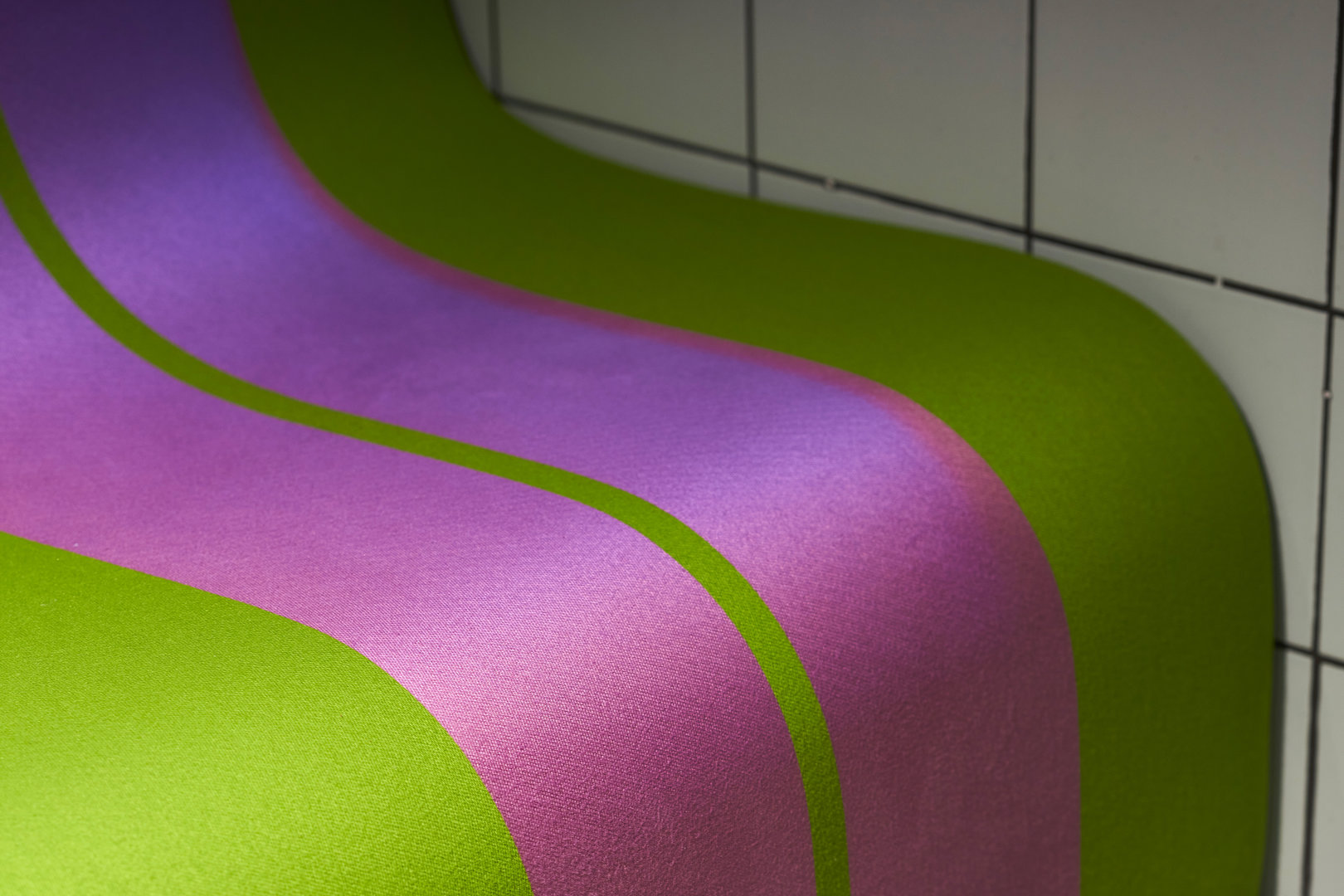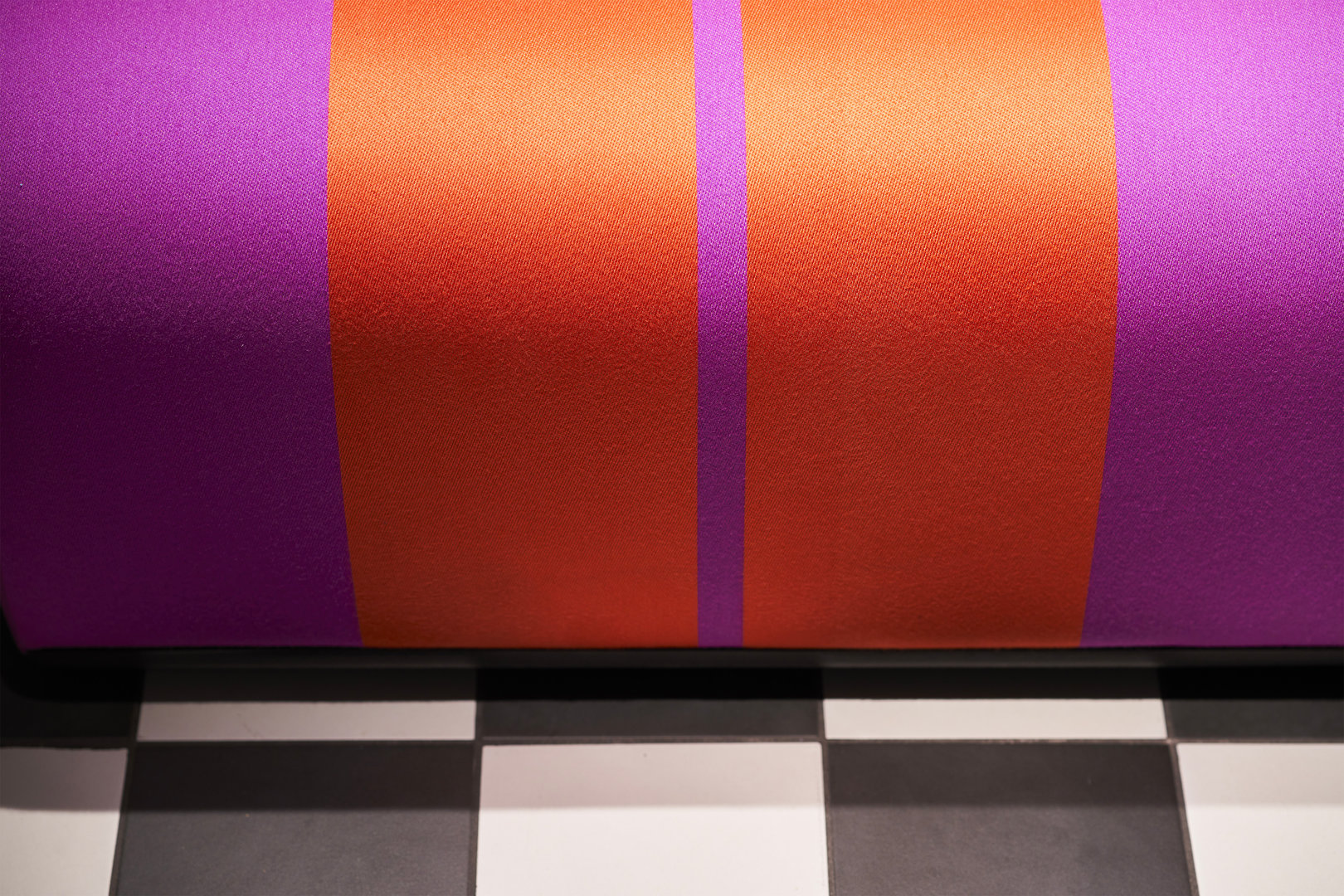 Chart
year1968
typologyarmchair and sofa
dimension[armchair] 82[l] x 82[w] x 70[h] cm
[sofa] 164[l] x 82[w] x 70[h] cm
weight[armchair] 12 kg
[sofa] 24 kg
materials[structure] polyurethane
[base] moulded plastic
[covering] cotton and viscose fabric
colourswide range of colours
downloadproduct leaflet | instructions
...
Exhibitions
1972Italy: The New Domestic Landscape, Museum of Modern Art, New York / International Salone del Mobile, Milan
2016Superstudio 50, MAXXI, Rome
2017Superstudio: Mobili 1966—2016, Ungers Archiv für Architekturwissenschaft, Cologne / Superstudio 50, Power Station of Art, Shanghai
2018Joeuts à Jouer: Oggetti nella foresta, Istituto Italiano di Cultura, Brussels
2019 Museo del Design Italiano, Triennale, Milan | I–Made: Italian Manufacture Art & Design exhibition, Saatchi Gallery, London | Florence Biennale: Biennale Internazionale di Arte contemporanea di Firenze, Fortezza da Basso, Florence
2020Poltronova. La casa non domestica, Contemporary Cluster, Rome
2021Superstudio Migrazioni, CIVA, Brussels
2022Turn on, Tune in, Drop by…, Milano Design Week, Afro-Tyrolean kitsch, Fondazione Sozzani, Milan
2023Elle Decor, The Art of Light, Milano Design Week, Palazzo Bovara, Milan
...