MITZI
Sofa designed by Hans Hollein
The Mitzi sofa — 1981, for Poltronova — part of the rich production of the Austrian master Hans Hollein, highlights a rigorous design while staging of a dialectic between different connotations and symbolisms. Soft and rigid elements are present together in the materials and forms. Upholstered cushions and soft wool cloth come alongside the walnut, both solid and in sheets, of the structure, and the curved line of the backrest coexists with the straight line at the base, masculine and feminine together: a sofa with a woman's name.
To request information, please write to info@poltronova.it, for a quote to sales@poltronova.it.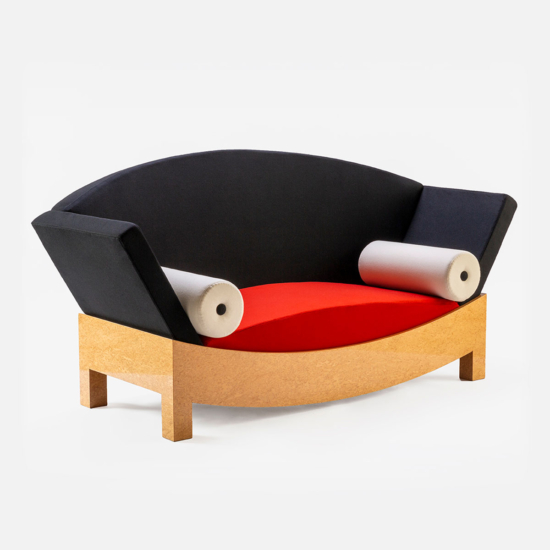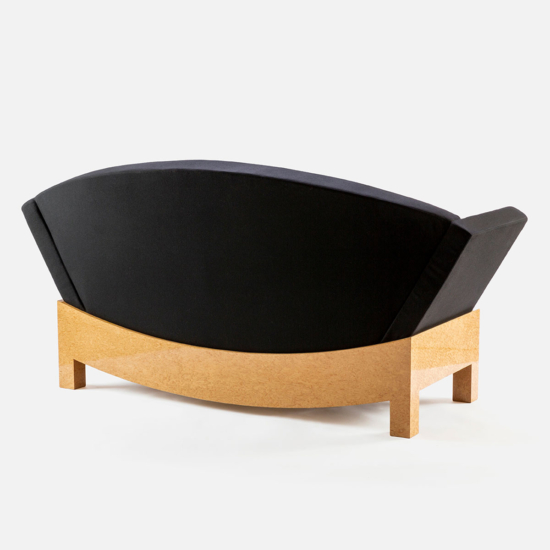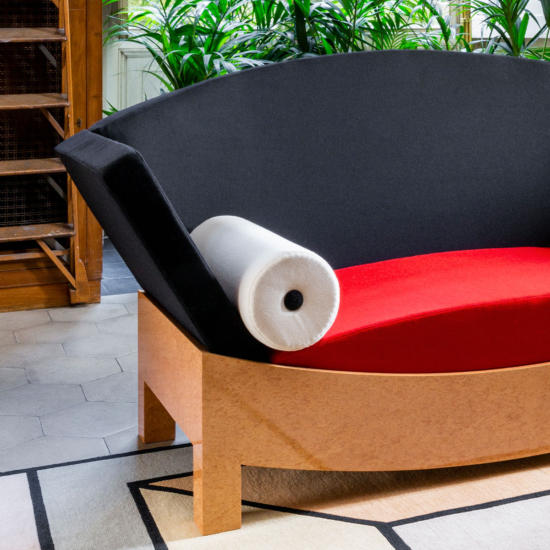 year
1981
—
typology
sofa
—
dimension
205[l] x 91[w] x 100[h] cm
—
weight
86 kg
—
materials
base poplar plywood with erable finish
varnish semi–gloss water–based
inner structure iron
cushions polyurethane
upholstery wool cloth
buttons cloth–covered
—
colours
walnut / red / black / white
—
download
product leaflet