Passiflora
by Superstudio
Da un prototipo in cartone dipinto per la mostra "Superarchitettura" [dicembre 1966], manifesto del Radical Design, ha origine l'apparecchio per illuminazione Passiflora. Il cartone è stato sostituito da un materiale trasparente alla luce, trasformando Passiflora in un tronco di colonna luminoso: una colonna la cui sagoma deformata oscilla tra il naturale e l'artificiale, in un gioco di allusioni e ambiguità, corrispondente alla dichiarazione d'intenti del Superstudio, riassunta nel testo Design d'invenzione e design d'evasione.
Per richiedere informazioni scrivere a info@poltronova.it, per un preventivo a sales@poltronova.it.
...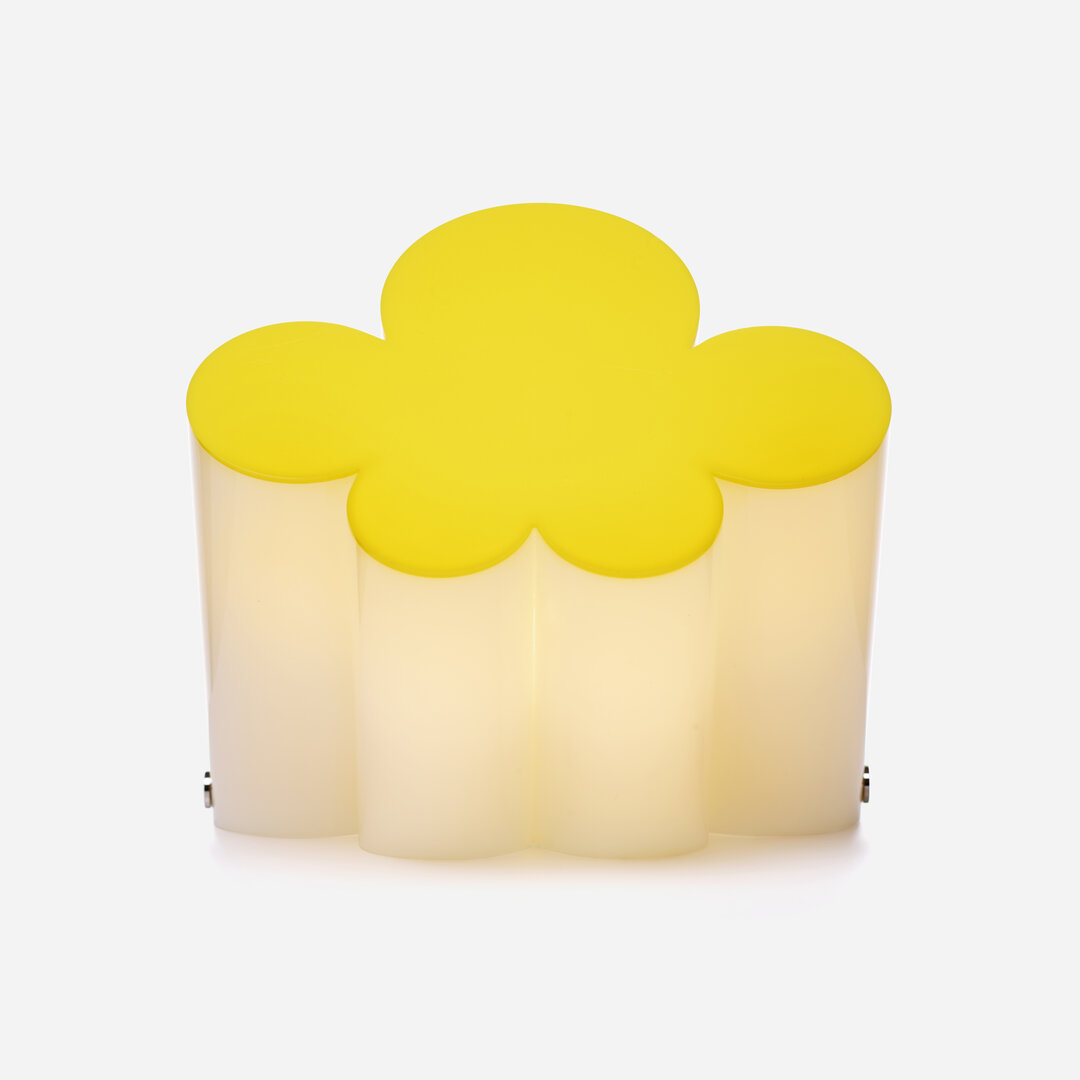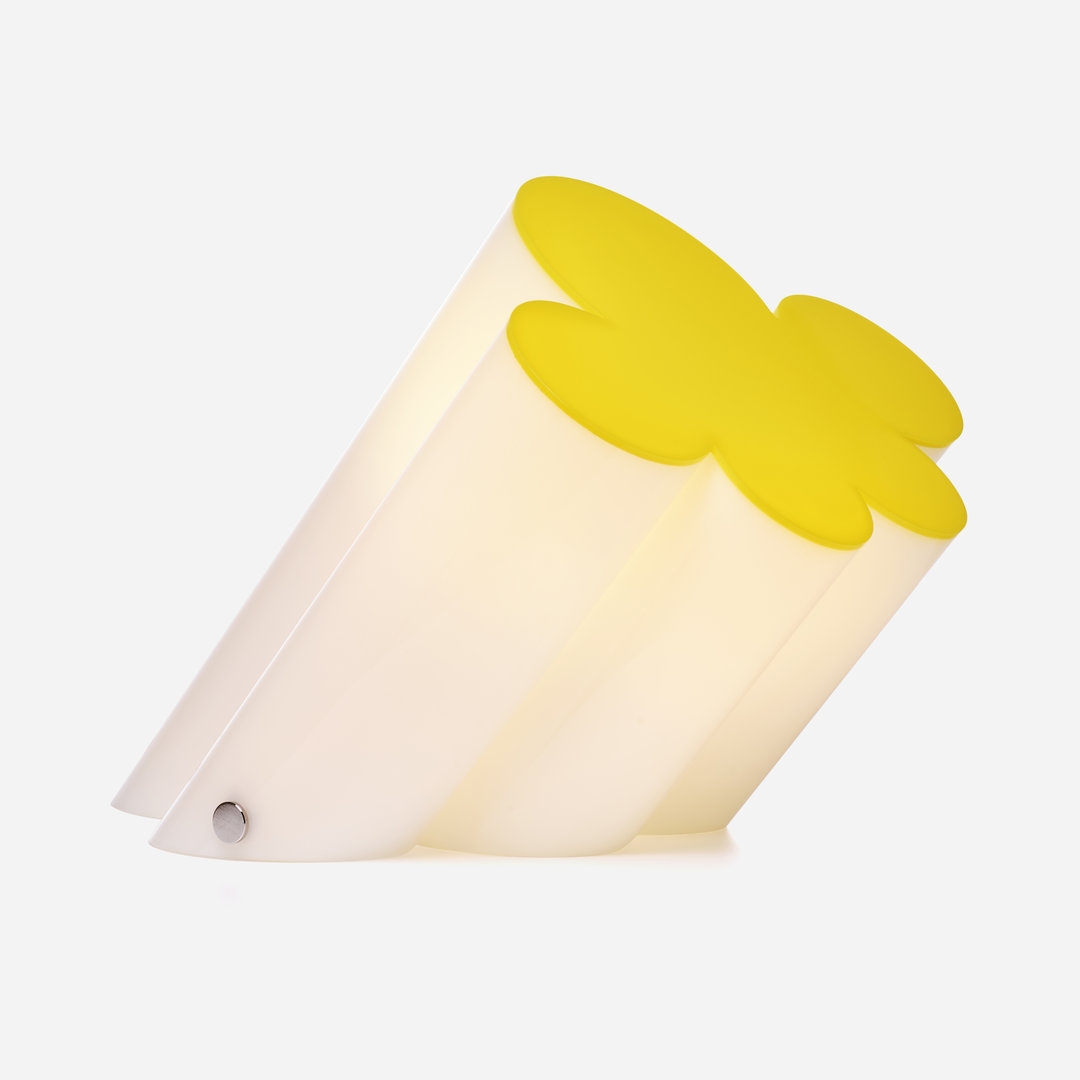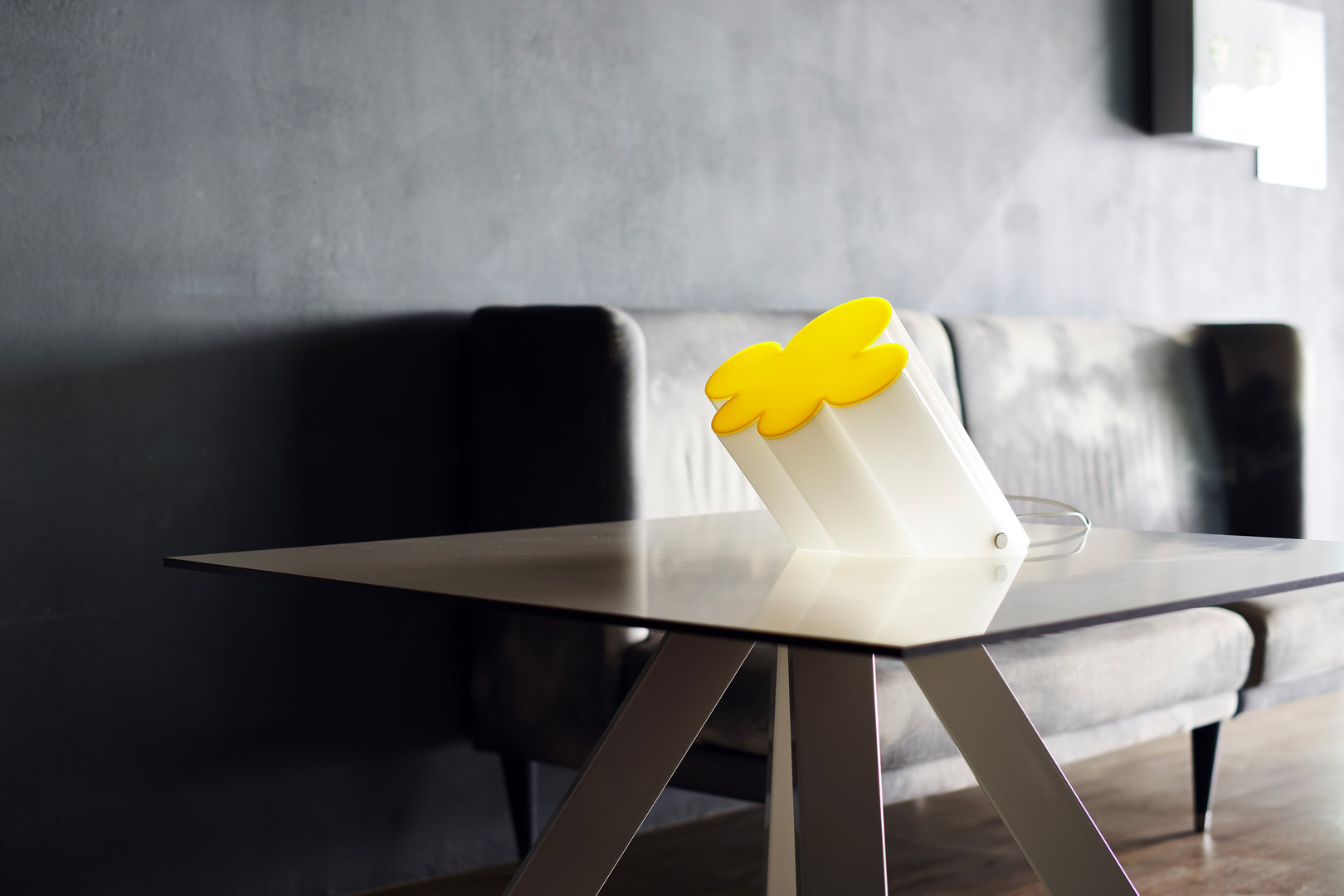 Chart
anno1967
tipologialampada da tavolo
dimensioni30[l] x 41[p] x 29[a] cm
peso1,5 kg
materialiPerspex® e tubo opalino tagliato e incollato
colori[corpo] bianco opalino
[fiore] giallo
lampadina1 x LED A60 E27 10W [max] 6400K
downloadscheda prodotto | istruzioni
...
Mostre
1966Passiflora prototype exhibited in Superarchitettura, Pistoia, Italy
1968Eurodomus 2, Torino Esposizioni, Turin
1970Domus Italian Design, Harrods, London 1972 Italy: The New Domestic Landscape, MoMA Museum of Modern Art, New York
2007Superarchitettura Re—loaded, Carla Sozzani Gallery, Milan
2008Design Parade 03 Villa Noailles, Hyères, France
2010Biennale di Design, Palazzo dei Capitani, Ascoli Piceno, Italy | Pop Design, Filatoio di Caraglio, Cuneo, Italy
2011Superstudio Backstage, Museo Pecci, Prato, Italy
2012Pop Art Design Vitra Design Museum, Weil am Rhein, Germany | Pop Art Design, Louisiana Museum of Modern Art, Humlebæk, Denmark
2013Superstudio Backstage 1966—1978, Centro Arti Visive Pescheria, Pesaro, Italy | Pop Art Design, Moderna Museet, Stockholm | Pop Art Design, Barbican Art Gallery, London
2015Super Superstudio, PAC, Milan | Pop Art Design, EMMA Espoo Museum of Modern Art, Henie Onstad Kunstsenter, Høvikodden, Norway
2016Superstudio 50, MAXXI Museo nazionale delle arti del XXI secolo, Rome
2017 Architettura invisibile: Un'analisi dei movimenti degli architetti Italiani e Giapponesi degli anni '60 e '70 e dibattito contemporaneo, Museo Carlo Bilotti, Rome | Superstudio: Mobili 1966–2016, Ungers Archiv für Architekturwissenschaft, Cologne | Superstudio 50, Power Station of art, Shangai | Radical Utopias. Beyond architecture: Florence 1966—1976, Fondazione Palazzo Strozzi, Florence
2018Joeuts à Jouer: Oggetti nella foresta, Istituto Italiano di Cultura, Brussels | Radical Utopias. Beyond architecture: Florence 1966—1976, CCA Canadian Centre for Architecture, Montreal | Vegetal House, MuMeDi Museo Mexicano del Diseño, Mexico City
2019The Undomestic House: Architettura e abitare, Galleria d'Arte Contemporanea "Osvaldo Licini", Ascoli Piceno, Italy | I–Made: Italian Manufacture Art & Design exhibition, Saatchi Gallery, London | Italian Design Day Superstudio and the city, Embassy of Italy and Openlab, Stockholm | Porto Design Biennale, Palácio das Artes Fundação da Juventude, Porto | Florence Biennale: Biennale Internazionale di Arte contemporanea di Firenze, Fortezza da Basso, Florence | Guardare la luna non il dito, MAC, Lissone, Italy
2020Superstudio Migrazioni, CIVA, Brussels | Poltronova. La casa non domestica, Contemporary Cluster, Roma
2023Ultrafavola. Poltronova beyond the mirror, Milano Design Week, Milano
...